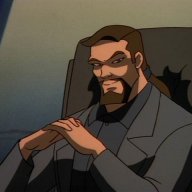 Joined:

Aug 23, 2018
Messages:

1,127
Likes Received:

59,913
Birthday:

Jan 23, 1991

(Age: 31)
Meribson
Verified Xanatos, 31
I'm going to be taking the month of November off from writing, due to the fact that I'll be starting a second job soon. Adulting's a pain. Oct 27, 2021
Loading...

Loading...

About

Birthday:

Jan 23, 1991 (Age: 31)

Interact

Signature

Meribson's Mutterings, Musings, and Mad Cackles

snippet thread |

Inject A Little Anarchy

originally in my snippet thread, an embodiment of chaos plucks 5 powered individuals and drops them on Earth Bet. Includes a vampire, a Naruto-verse ninja, a Sith Lord, a demigod, and a MLP pony |

A Game of Death & Lust

Worm AU with a Gamer inspired powerset. MC is the twin to Anne Barnes, and his powers use the Genesys RPG for its mechanics. |

A Bullshit Retirement Plan

Dragon Age: Inquisition with a tauren as the Herald of Andraste. Shenanigans and Bullshit ensue. |

Zuko, the Fel Wolf

Avatar the Last Airbender, Zuko went missing for a year and a half after his Agni Kai with Ozai. Came back missing a cheek and able to wield a strange green fire. |

Heaven Rebuilt

Pseudo-Waifu Catalog that uses a more science fantasy framework than multidimensional slave company. |

Wrath & Ruin

Worm Villain Protag, Force Sensitive Krogan dropped into northern California in the early 90s. |

You Monster!

A dragon in MHA, promptly goes about rebuilding his hoard/harem. |

Dragon of the Shield

WC starting in Rising of the Shield Hero, MC is from a fantasy cyberpunk setting a lot like Shadowrun. |

Divide & Conquer

WC PVP, two terminally ill friends are given an incredible offer, with the caveat that they have to participate in extra dimensional gladiator fights. |

A Mouse in Harr(iet) Potter

Man is isekaied into HP in the body of Mouse from Dresden Files, goes about corrupting fem!Harry and others |

Of Neuromancy and Iron Wills

Modified Celestial Forge story set in an alternate version of the MCU.

Helluva Time

OC in Helluva Boss |

Dragons, Decay, and Too Many Legs

a Dungeon Master is isekai'd into Worm in the body of the BBEG of his latest campaign. |

Bear's Beauties - Existential Crisis

a man is given the opportunity to prevent the original Crisis, utilizing the skills and abilities of those he recruits. |

With Money I Can Do It All

a conman wakes up in the body of the heir to a criminal organization in Brockton Bay (badass normal cyoa build). |

Chimera Time!

An ordinary man is given power and dropped into Worm, but not one he recognizes. |

In Chaos' Wake

Three entities find their way to Earth Bet, and the world will

never

be the same. Lewd Worm CYOA multibuild |

Cherish Me

After being rejected, a man meets a woman named Cherie Vasil. |

One Howling Adventure!

Calypso sends an MMA fighter to the world of One Piece, before settling back to watch the dominos fall. |

Of Lordships and Dark Spirits

ATLA AU, Zuko runs away the night Ozai makes his plea to be named Fire Lord over Iroh, after finding a dark crystal shard containing a fragment of a spirit named Vaatu

I now have a

Patreon

.

And a Discord.

Don't bother, I'm on Xahn's server more frequently.